1.3 Install using the .exe installer
Download
Download and run the Buru SFTP Server installer for your platform. Installers are available for both 64-bit and 32-bit Windows.
Installation directory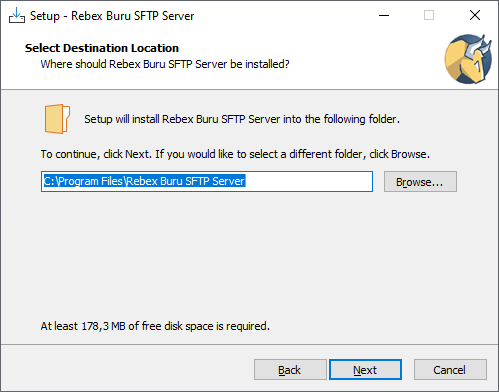 Installation directory contains command line tools. You might want to add this directory to your %PATH%.
Configuration files files are located in %PROGRAMDATA%\Rebex\BuruSftp directory.
SFTP/SSH Windows service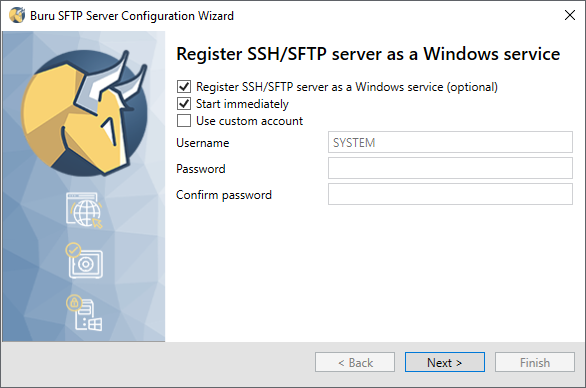 This account will be used to access the files and folders and also for SSH access, unless the impersonalization is configured. Learn more about Service user consideration.
SSH/SFTP port and addresses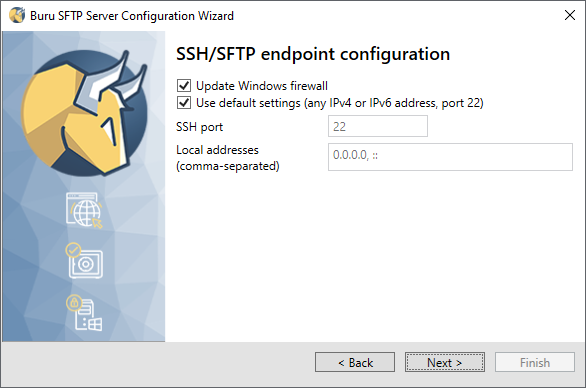 You can override the default port and IP addresses here.
Web Administration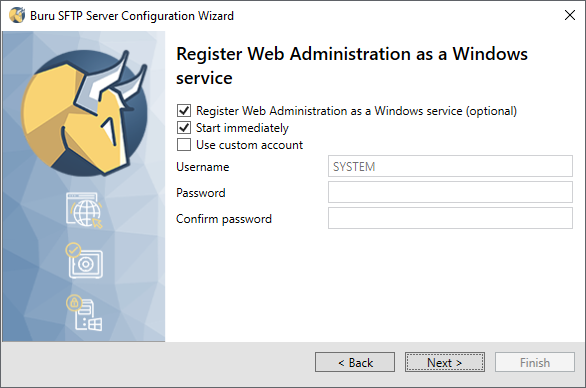 This account will be used to run Web administration and will require full access to the configuration directory.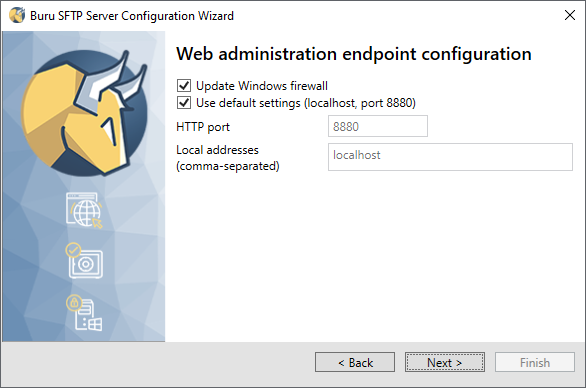 First user
You can add the first user here. Learn how to add more users or use different authentication methods in the User setup chapter.
Grand finale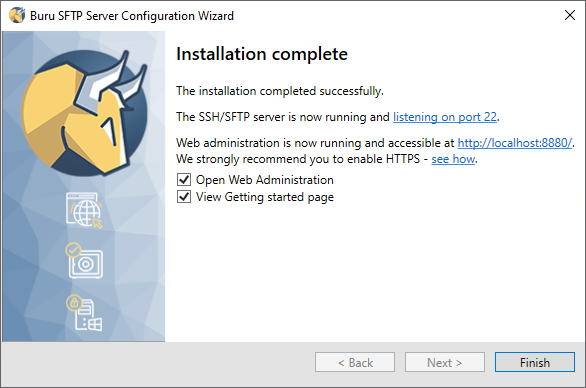 Congratulations!
The initial setup is now completed. You can start using Rebex Buru SFTP server.
---