Getting Started
What do you need to start Rebex Tiny SFTP Server for Windows?
Requirements
Rebex Tiny SFTP Server runs on any modern Windows. It includes Windows 10 and 11 and Windows Server 2019 or 2022. With some effort you can run it even on legacy platforms such as Windows XP or Windows 7.
See Platforms for details.
Installation
Unpack ZIP archive
Run RebexTinySftpServer.exe
Press Start button to begin serving files via SFTP.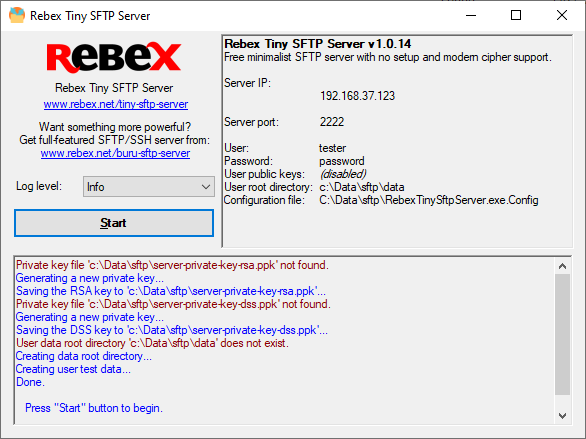 Firewall configuration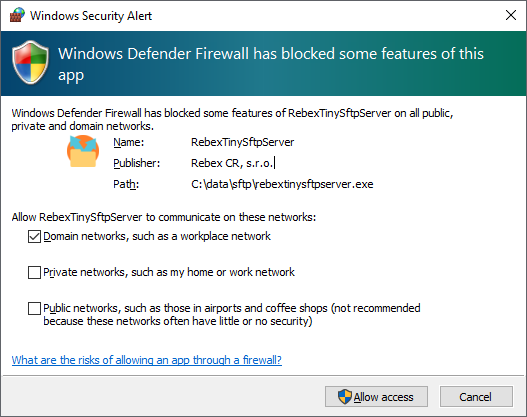 On the first run the Windows Defender alert can pop up. Click on "Allow access" to enable the connection to the SFTP server.
SFTP Server configuration
By default the Tiny SFTP Server serves files from the data folder relative to the application and users default username and password. To change it edit the Configuration file. When config file changes you have to restart the application.
---
Tiny SFTP Server runs on any modern Windows OS. It requires .NET 4 Framework or later.